Arlie and Corry Chilling out (literally) Arlie is my hero. He protects me all the time.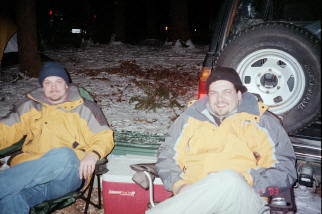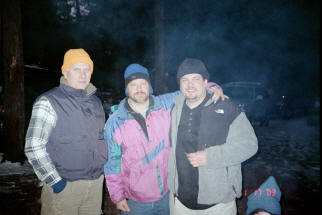 Danny on the Trail to Upper Harper Creek.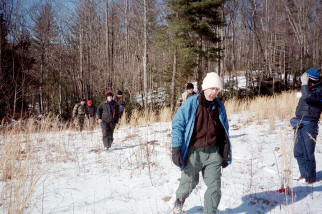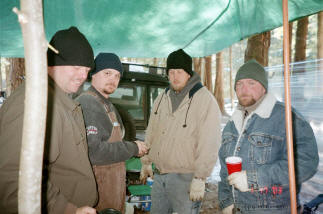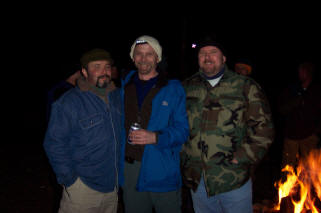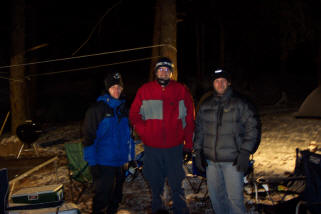 This guy did fell asleep to early in the evening. At about 9:00pm they went in to check on him. He was fully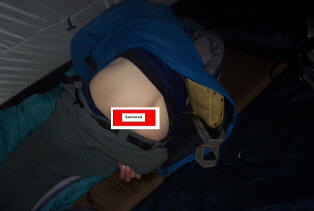 clothed asleep on the top of his sleeping bag. When he is out like this he is impervious to the world. Meaning the he does not wake up for anything. I want you to know that the only thing that was done is that they pulled his draws down and took a picture. Now, if you are like me this is not what you came to see so please feel free to move on. Only those that were on the camping trip know who it is and I believe that I will also respect his privacy ( and his privates)
What I will show you is the guy that took the picture.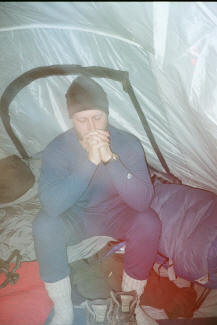 What he looked like about 2 hours later. He looks like he ate something that did not agree with his stomach.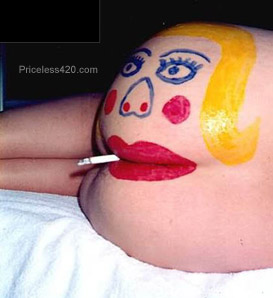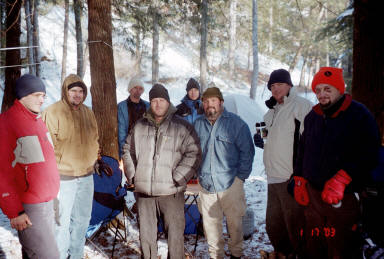 Most of these guys are new. From the left is Frances, Issac, Danny,Cameron, James, Ronnie, Tim and David.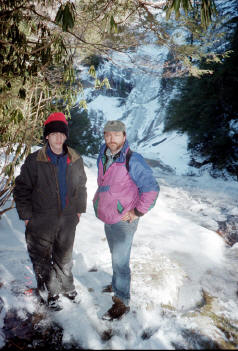 Phillip and I at the top of Harper Creek Falls.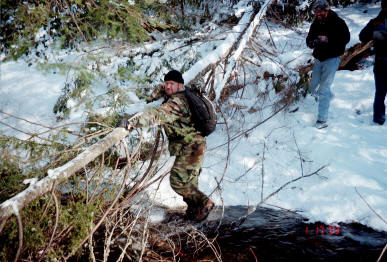 Joe is trying real hard not to get his feet wet as he is crossing Upper Harper Creek. Everyone else is looking on in anticipation of it.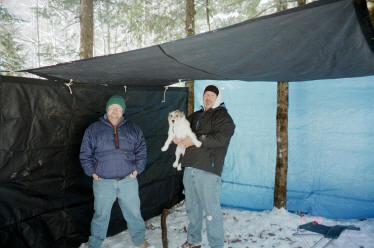 Mark and Greg. For the first year that I can remember these two did not bring their condo. Mark did manage to bring his little Jack Russel.
Kurt and Dale are trying to figure out how all of the piece are put together.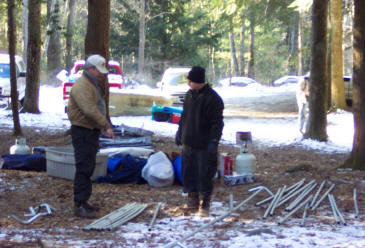 The Elders their are seven of us but Lee went to bed to early.