Things grow from the oddest places when you are out camping. This is one of our 1st Time campers and I believe that he over celebrated. He is asleep at the Fire. We are actually using him as a poker holder. Notice the person in the background. He is a new Jr. Elder that also celebrated too much. He gave away the farm on this night.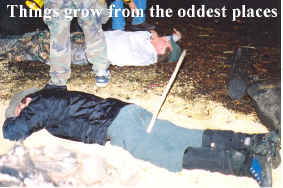 Our Group from 2002. We had 25 people this year.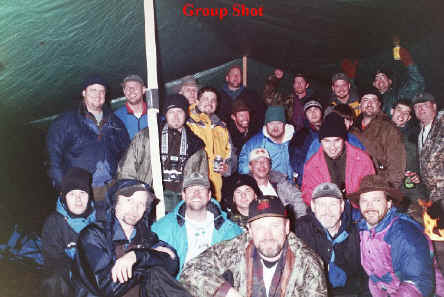 These guys are being inducted in to Jr. Elder and Elder Status.